Acknowledgements & Awards
The Institute of BION and EUNES confirm the successful performance as well as the scope of the Pozitron Plus protection. Pozitron Plus sets completely new standards. Never before is the product so effective in protecting against harmful radiation in so many areas. In addition, there are numerous certifications and awards from well-known institutes, which prove the perfect effect.
POZITRON PLUS possesses the highest rating of the expert commission of certified experts of the CROATIAN NUCLEAR AND ENERGY MEDICAL ASSOCIATION (HUPED). Attached is a SOLUTION with elaborated, over-average strong protective effect POSITRON PLUS – over 90%! It also has a prestigious written document as proof of quality and effectiveness – CERTIFICATE AND EFFICIENCY LICENSE, under number 0770-D-2014
Awards & Acknowledgements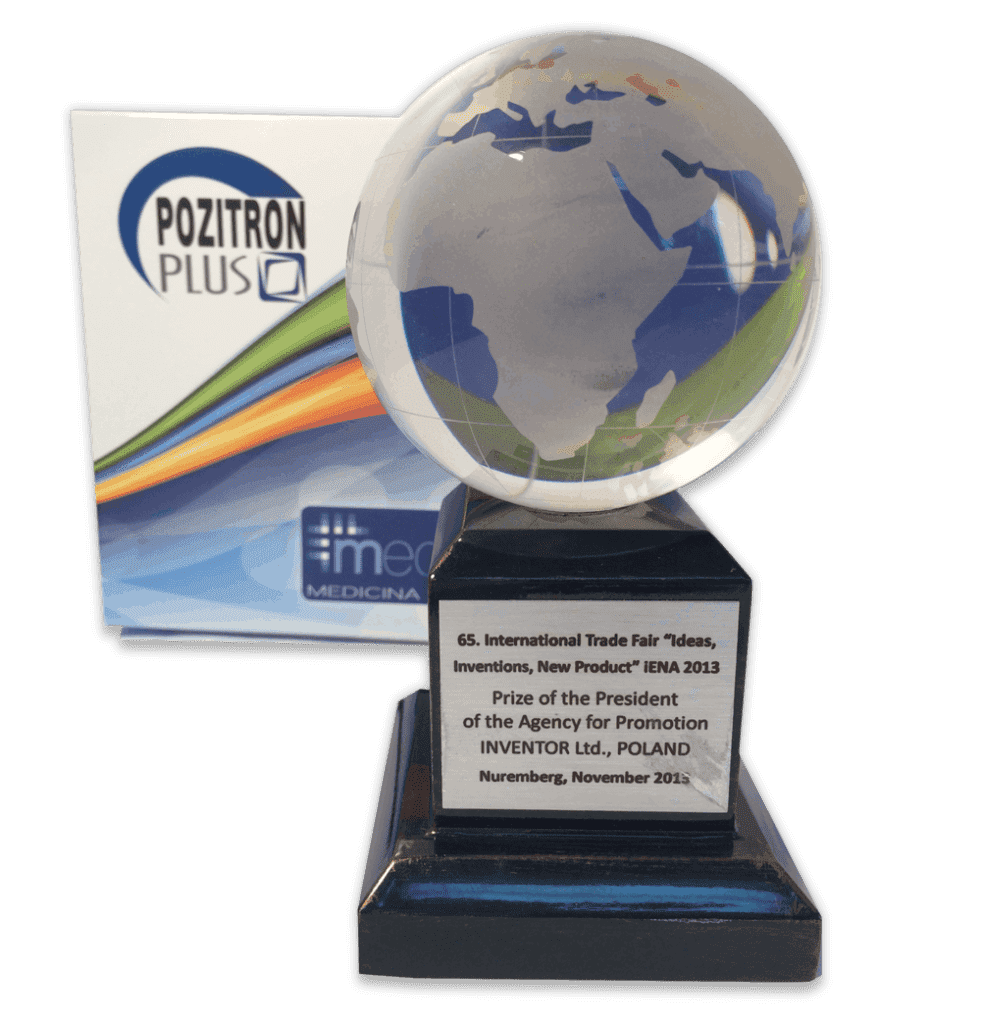 FAIR INNOVATION – NURNBERG, GERMANY – PRESIDENT AWARD KRISTAL GLOBUS
Nuremberg Germany GOLD MASK with special acknowledgment and CERTIFICATE
SAFETY INNOVATION BRISEL (Bruxeles), Belgium – GOLDEN MEDAL WITH DIPLOMA AND SPECIAL ACKNOWLEDGEMENT BY PROFESSIONAL COMMISSION!
SAFETY INNOVATION BRISEL (Bruxeles), Belgium – The prestigious awards of the French Innovators Association – GOLDEN STATUE OF ANGELS
FAIR INNOVATION – INOVA ZAGREB GOLD MEDAL