L'Istituto di BION e EUNES confermano le prestazioni di successo così come lo scopo della protezione Pozitron Plus. Pozitron Plus stabilisce standard completamente nuovi. Mai prima d'ora il prodotto è così efficace nella protezione dalle radiazioni nocive in così tante aree. Inoltre, ci sono numerose certificazioni e riconoscimenti da istituti noti, che dimostrano l'effetto perfetto.
POZITRON PLUS possesses the highest rating of the expert commission of certified experts of the CROATIAN NUCLEAR AND ENERGY MEDICAL ASSOCIATION (HUPED). Attached is a SOLUTION with elaborated, over-average strong protective effect POSITRON PLUS – over 90%! It also has a prestigious written document as proof of quality and effectiveness – CERTIFICATE AND EFFICIENCY LICENSE, under number 0770-D-2014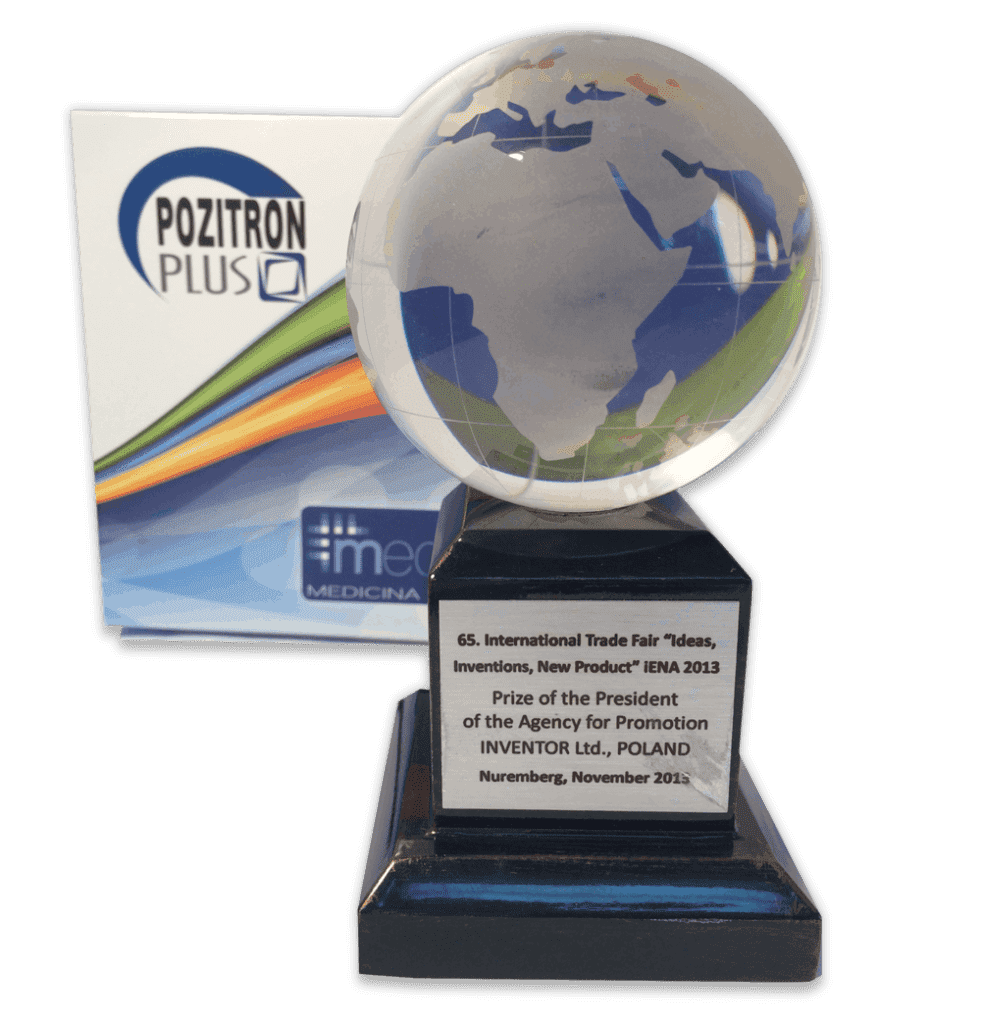 FAIR INNOVATION – NURNBERG, GERMANIA – PREMIO DEL PRESIDENTE KRISTAL GLOBUS
Maschera d'oro della Germania di Norimberga con riconoscimento speciale e CERTIFICATO
INNOVAZIONE ALLA SICUREZZA BRISEL (Bruxeles), Belgio – MEDAGLIA D'ORO CON DIPLOMA E RICONOSCIMENTO SPECIALE DA PARTE DELLA COMMISSIONE PROFESSIONALE!
INNOVAZIONE ALLA SICUREZZA BRISEL (Bruxeles), Belgio – I prestigiosi riconoscimenti dell'Associazione francese degli innovatori – STATUA DEGLI ANGELI D'ORO
FAIR INNOVATION – INOVA ZAGREB GOLD MEDAL